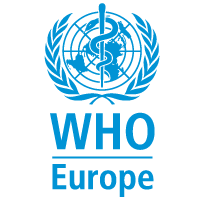 Adequate menstrual hygiene facilities with free hygiene products and timely education for boys and girls on menstrual health are crucial school interventions to ensure health, well-being and equal learning opportunities. On Menstrual Hygiene Day, celebrated on 28 May, WHO/Europe calls on countries to redouble efforts to strengthen menstrual hygiene measures in schools to prevent adverse health consequences.
Poor menstrual hygiene can lead to urinary or reproductive tract infections and affect the well-being of students. Girls may avoid attending school during their period due to fear of bullying and inadequate toilet facilities. In the case of discomfort and menstrual pain, they cannot concentrate. In many countries of the European Region, lack of privacy and inadequate toilet doors or cubicles pose a challenge to girls during their period. The lack of affordable menstrual products can also be a problem. For example, according to a survey done by Plan International UK in 2017, 1 in 10 girls in the United Kingdom could not afford menstrual hygiene products, which affected their school attendance. Since then, the country has taken measures to make these products more affordable. Data from other countries are still insufficient.
WHO/Europe is working with countries to assess the problem, support strengthening capacity, accelerate water and sanitation improvements in schools, and promote policies to ensure safe, hygienic and dignified menstruation.
From students to teachers, testimonies from across the Region show the benefits of normalizing menstrual hygiene in schools and the possibilities for change.
Support needed to provide education on menstrual health
"As a school principal, I believe that education on menstrual health and hygiene should be a priority to address our girls' needs while in school," said Ivana Orolicki, a school principal from Serbia.
"Talking openly about menstruation and puberty and educating both boys and girls would be a promising step towards reducing feelings of shame and discomfort around this topic," she added.
"Providing students with adequate and timely information and promoting menstrual health is of utmost importance. Teachers and school staff should be trained to provide this kind of support. I wish for teachers in my school to become a reference for students on questions about menstruation. But to achieve this goal, schools need more support. Due to many competing priorities, capacity and resources continue to lag, along with the lack of attention to menstrual hygiene management," she concluded.
Breaking taboos around menstruation
"It is important that students ask questions and look for people who can answer them free of judgment or taboos," said Lara Dal Santo, a middle school science teacher from Italy who educates about menstrual health.
"The first assignment for my students is to write anonymously all the questions they always wanted to ask but never had the courage to. During the following sessions, I try to answer them and break down misconceptions about menstrual hygiene. After the initial embarrassment, pupils become extremely curious, thirsty for information and more comfortable sharing their problems and doubts," she said.
"We have also set up a table with menstrual hygiene products in the girls' toilets to provide a 'safe space' where pupils can find what they need, and they don't have to feel uncomfortable asking for them," she added. "Students keep the table supplied with products throughout the school year. These activities have been instrumental in breaking cultural and societal taboos about menstruation."
Increasing awareness among both students and teachers
"The other day, when a male friend noticed that I was moody at school, he asked me: 'Do you have your strawberry week?'. The fact that he avoided saying menstruation made me feel that it was something to hide. If we don't feel well because of our menstruation, some male teachers still answer that we should control ourselves. Maybe teachers should have some awareness workshops on the topic," said Greta, a high school student from Germany.
"I wish we could have sanitary bins and menstrual hygiene products in all toilet cubicles so that we do not need to ask for them, which is very inconvenient. There is only one toilet with these products in my school, and they often run out. There are only sanitary bins in every second toilet. One of the students cleverly marked those toilets with bins with a small pencil cross. But not every girl knows what the crosses mean," she explained.
Making hygiene products affordable for all
"Periods are a natural body function. It is unacceptable that girls are stigmatized because they menstruate, or miss school because they cannot afford menstrual hygiene products, a necessity and not a luxury as they are often treated. We wanted to raise awareness about the challenges of accessing menstrual hygiene products," said Aimee, a former high school student in Scotland.
"We received training to teach about menstruation to younger students. Menstrual products are now available for free in all toilet cubicles in our school. It is important that girls can collect these products without asking teachers," she said. "As my classmates and I are leaving high school, we are now handing over to younger students so they can carry on this important work and ensure that the messages continue."
Menstrual Hygiene Day is a global advocacy platform to promote menstrual health and hygiene for all women and girls.